We opened our pharmacy in 2003 as the very first pharmacy in the municipality of Jenesien/San Genesio. Since then we are constantly doing our best in order to provide a good service for the locals as well as tourists who visit this nice place in South Tyrol.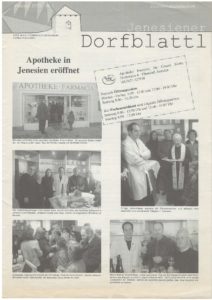 The pharmacist Cesare Biotti participated in the provincial competition and won it. After the competition, he could finally open the pharmacy and started together with his family a new adventure in the village of Jenesien/San Genesio.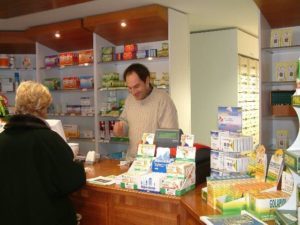 Before opening its business Cesare Biotti gained fifteen years' experience as a pharmacist in the city of Bolzano/Bozen. During his career, he has taken part in several homeopathy courses and keeps himself up-to-date with the latest pharmacy trends. He is specialized in the production of creams and ointments, in which he uses local and organic herbs.
In his everyday work, he can count on the support of Cecilia Camin, who is responsible for bookkeeping, and of Anna Gruber, who is responsible for cleanliness, ensuring the high hygiene standards of our pharmacy.